Psychological Investigations
Dr. Michael J. Murphy is a poet, philosopher and psychologist. He received the Reilly Memorial Prize for creative writing as an undergraduate, was included in the original multi-million selling Chicken Soup for the Soul, and was awarded National Association of Newspaper Columnists Prize. He has published thousands of newspaper columns and essays relating to human interest and psychological themes.
He has been practicing as a psychologist in Massachusetts since 1985. He is a member of the American Psychological Association, the National Academy of Neuropsychologists, and the Association for the Treatment of Sexual Offenders. Over the course of 25 years, Dr. Murphy has functioned as a director of a large community mental health center has supervised mental health services in correctional and community-based facilities and for the State of Vermont.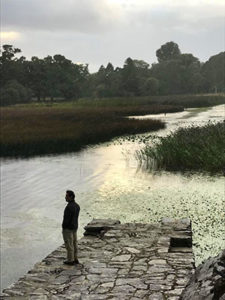 Dr. Murphy is currently working on a book about the causes, effects and treatment of the drug epidemic in Americaont, and has practiced widely as a neuropsychologist and forensic psychologist. He has completed many hundreds of forensic evaluations in secure hospital settings as well as independently as a practicing forensic psychologist. He is a Qualified Examiner in Massachusetts and has completed many hundreds of sex offender evaluations and has testified as an expert witness in trials related to sexual dangerousness. In addition, Dr. Murphy has published widely for the popular press in the areas of family, political and psychological issues as a newspaper columnist and book author.